2D Laser Scans
Vectorisation
The technique requires a scanning head to be mounted on a surveyor's tripod. The scanner spins at very high speed while a low-energy laser fires a reflecting beam with extraordinary precision, recording up to 1 million points a second. The device does not have X-ray vision. To give a complete picture it must have sight of the features surveyed so a number of set-up positions will be required. As can be seen with our scans carried out in February 2016, ivy obscures some of the wall-heads, therefore a return visit will be required once the ivy has been removed.
The scan collects large volumes of data which are stored on the devices hard drive. The data is then downloaded and processed. The process of reducing this data to 2D drawings or 3D images involves thinning this to a lower density. In the case of 2D drafting, a cutting plane is defined and the data exported to form the drawing using specialised software. The process of creating the 2D image is known as vectorisation.
---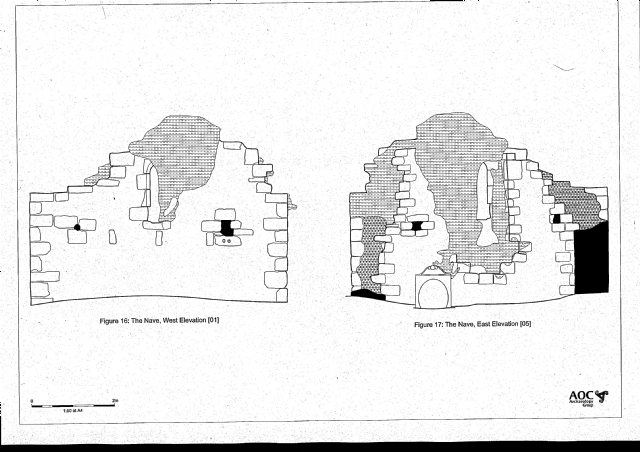 The Nave. East & West Elevation
.